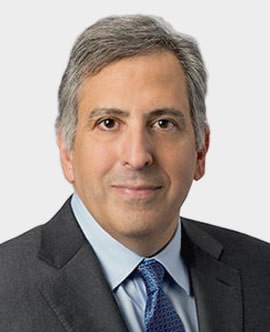 Kevin Bandoian is a Partner at Resolution Economics LLC, an economics, statistics, forensic accounting and economic damages consulting firm with offices in Los Angeles, Chicago, Washington, D.C., New York, and Charlotte.  Prior to joining Resolution Economics, Mr. Bandoian was a partner at PricewaterhouseCoopers LLP (PwC).  He retired from PwC after a 36-year career with the firm.
Mr. Bandoian provides a full range of forensic, risk and compliance advisory services.  This includes arbitration and litigation services, complex investigations, fraud and forensic accounting assignments, merger and acquisition (M&A) advisory services, contract compliance services, and business risk, internal control and compliance reviews.  He routinely serves as a consulting or testifying expert witness, and as an arbitrator in purchase price, earn-out and other M&A disputes.
Mr. Bandoian has advised on matters involving breach of contract, asset misappropriation, fraud, professional malpractice, insurance claims, damages, lost profits, intellectual property, licensing and royalty disputes, fair presentation of financial statements, misapplication of generally accepted accounting principles (GAAP), contract compliance, buy/sell and joint venture agreements, securities, financial products, anti-bribery and anti-corruption, internal control, M&A transactions, breaches of representations and warranties, and whistleblower complaints.
Mr. Bandoian is a Certified Public Accountant (CPA), licensed in New York, and holds the Certified in Financial Forensics (CFF) credential.  He is a member of the American Institute of Certified Public Accountants and New York State Society of Certified Public Accountants.  He is currently an Extended Board Member of the New York State Board for Public Accountancy.  Mr. Bandoian earned a B.B.A. degree from Adelphi University.
B.B.A. Adelphi University