Find your place at Resolution Economics
With offices in Los Angeles, New York, Chicago, the District of Columbia, and Charlotte, Resolution Economics offers a fast paced environment where we utilize analytical and creative problem solving to achieve results that our clients use to support and improve their position. We utilize a project based business model that allows our staff to collaborate within different teams and across a variety of industries.
Our success as a firm is dependent on the success of our staff, which is comprised of talented, determined, and hardworking individuals. To this end, we are committed to providing employees with a stimulating work environment that fosters their professional growth and development.
We offer a great mentoring program that provides valuable feedback and training from team members built into the day-to-day. Promotions are based on merit, aptitude, and attitude, not a predetermined timeline, and we are proud to say we promote from within.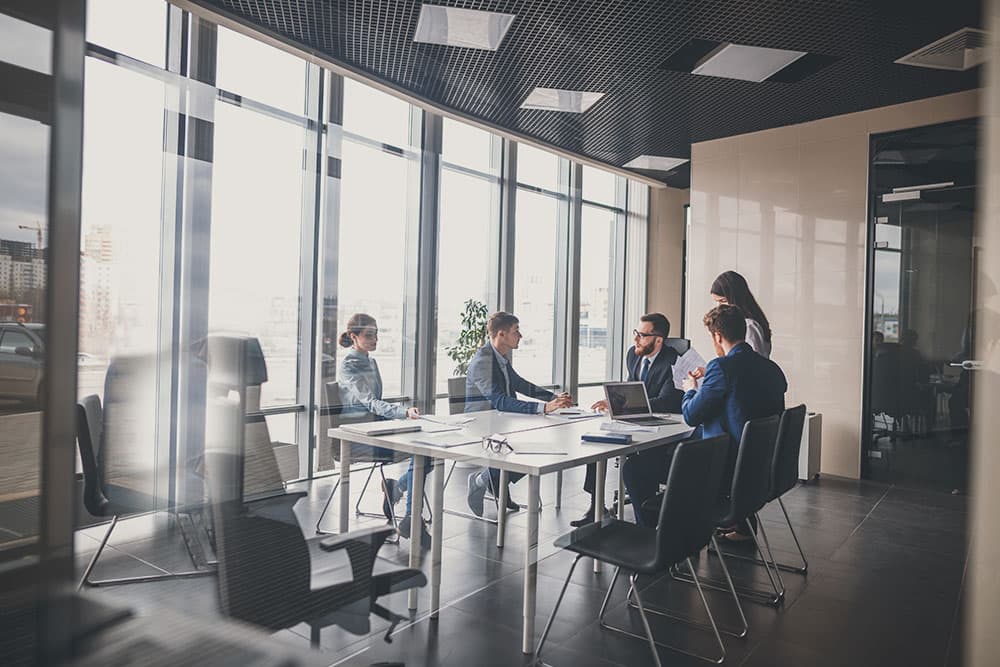 Work one on one with talented individuals invested in seeing you succeed in your career. We are committed to offering tools and resources to help employees succeed at work and in life.

We believe that good decisions can come from anywhere. Our employees have a meaningful impact on the company and its direction. They know that anyone can win a debate with the most senior person at the company.

We value our employees and provide high-quality, comprehensive employee benefits programs to support their well-being. Health Insurance, 401K matching, and continuing education are a few of the benefits we currently offer to our employees.