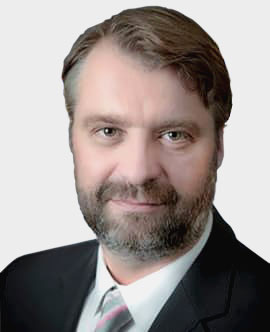 Gurkan is a Director in Resolution Economics, LLC, an economics, statistics, forensic accounting, and economic damages consulting firm with offices in Los Angeles, Chicago, Washington, D.C., New York, and Charlotte. He conducts economic and statistical analysis of labor and employment discrimination matters, wage and hour claims, financial fraud investigations, and environmental justice matters. He has significant experience in proactive monitoring of compensation and pay equity studies. He helps clients with DEI&A reporting needs for public disclosure and ESG reporting purposes, and with the proactive analysis and compliance needs related to algorithmic bias, especially with New York City's Local Law 144.
Prior to joining Resolution Economics, Gurkan was a consultant at ERS Group and assisted clients from various industries (including retail, telecommunications, and manufacturing) within the context of class actions as well as single plaintiff cases at various phases of the legal process including class certification, settlement, and damage calculations. He worked on projects focusing on proactive analyses of race and gender in college acceptance decisions and employment decisions such as compensation, performance evaluation, promotion, and termination. Gurkan's experience includes analysis of mutual fund market timing and late trading claims, financial damages projects, antitrust matters, and serving clients participating in the FCC's spectrum auctions. Gurkan also analyzed collective bargaining contracts for local governments, prepared dynamic labor force simulation models to evaluate competing labor contract proposals and analyzed apportionment of investment income in state taxation of an automobile manufacturer while working as an economist for American Economics Group.
Dr. Ay has extensive experience with estimation of complex econometric models, large databases, and multiple statistical software packages. In addition to his consulting work, Gurkan served as an adjunct member of the McCourt School of Public Policy faculty at Georgetown University, where he advised Master of Public Policy theses. Gurkan has a Ph.D. in Labor Economics from the George Washington University and an M.S. in Finance from University of Wyoming, as well as a B.S. in Industrial Engineering from Istanbul Technical University.
Ph.D. in Economics, George Washington University
M.S. in Finance, University of Wyoming
B.S. in Industrial Engineering, Istanbul Technical University