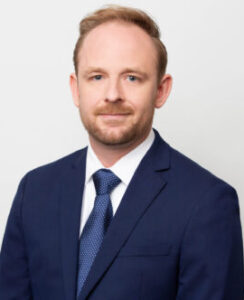 Business Development Manager
Jonathon Kaehn is the Business Development Manager at Resolution Economics, an economics and statistics consulting firm with offices in Los Angeles, Chicago, Washington, D.C., New York, and Charlotte. Having worked on the forefront of Resolution Economics efforts in brining incomparable advisory services to law firms, companies, and governmental agencies across the globe for the past three years, he has led deployments of the firm's digital, print and social media marketing platforms. In addition, Jonathon leads the firm's internal sales operations where he routinely works with its principals in an effort to grow their individual brands. Prior to joining Resolution Economics, Jonathon held management positions at At World Properties, McMaster-Carr and United Parcel Service.
B.S. in Political Science and Government from Northeastern Illinois University.