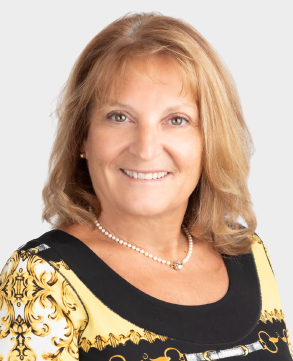 Ms. Etzold is a leader in the Pharma Life Science sector bringing over 25 years of global experience advising Fortune 500 C-Suite executives and Boards across a broad spectrum of issues. Ms. Etzold has been a trusted advisor to clients designing strategic and operational solutions to enhance organizational compliance solutions which achieve an overall positive business result. She has stood side by side with her clients and their Counsel to effectively address and respond to regulatory inquiries and challenges. Tricia has designed and implemented innovative programs and tools recognized not only as regulatory standards but more importantly solutions to address client's risk and business needs.
Ms. Etzold's experiences with companies' operating and expanding across the globe, coupled with her long-term experience in China, India, Germany, Amsterdam, and London, has enabled her to develop a keen sense of the strategic opportunities internationally, as well as the potential risks to be managed. In addition, her deep experience liaising with external auditors and working with and representing companies in front of the SEC, CFTC, and the DOJ gives her unique insights into successfully navigating interactions with domestic and foreign regulators, in complicated and high-profile matters.
Ms. Etzold has led matters in over 20 countries and in addition to the Pharma Life Science industry, she has driven the investigative strategy for high profile matters including M&A transactions for clients in the Technology, Medical Device, Engineering, Mining, Commodity, and Communications industries. She has advised and developed solutions for matters involving third party management programs, improper financial reporting, distributor disputes, asset misappropriation, regulatory initiated investigations, fraud and corruption, internal controls, and whistleblower complaints. She understands the risks inherent in the respective geographies, industries, and business model and as a result, efficiently investigates issues and designs and implements remediation plans to address issues effectively.
Ms. Etzold is licensed as a Certified Public Accountant in New York and New Jersey and is also certified in financial forensics by the American Institute of Certified Public Accountants (AICPA). She served as Chair for the AICPA Volunteer Judiciary Sub-Committee from 2012 through 2019 and was a faculty member focused on educating judges on use of financial statements in the courtroom. In 2018, Patricia was recognized by Crain's New York Business as one of the Most Notable Women in Accounting and Consulting. Ms. Etzold also served on the Board of Trustees for Bloomfield College from 2010 until 2016 where she also was a member of the Audit Committee. Ms. Etzold earned a Bachelor of Science in Accounting at King's College.
B.S in Accounting, King's College