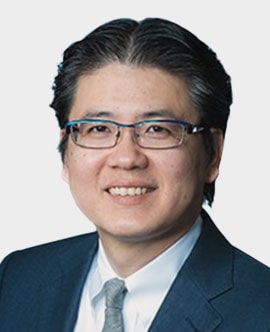 Ye Zhang is a Director at Resolution Economics, LLC, an economics, statistics, forensic accounting, and economic damages consulting firm with offices in Los Angeles, Chicago, Washington, D.C., New York, and Charlotte. He holds Ph.D. and M.A. degrees in Economics from University of Maryland and a B.A. in Economics from Fudan University in Shanghai, China. Prior to joining Resolution Economics, Dr. Zhang directed many large and complex labor and employment policy research studies for Federal, State, and local governments. Prior to his consulting career, Dr. Zhang served as an Assistant Professor of Economics at Indiana University.
Dr. Zhang is a labor economist with significant expertise in economic modelling and statistical analysis in all areas involving labor and employment issues. His practice areas address employment discrimination cases including compensation, hiring, promotion, and termination. Dr. Zhang also specializes in FLSA wage and hour cases, FMLA, state law issues of minimum wage and employee misclassification, EEOC investigations, and OFCCP investigations of federal contractors. Dr. Zhang is also an expert in designing and implementing rigorous policy research and program evaluations. He has developed and applied econometric evaluation methods and statistical analyses to a variety of projects funded by the Wage and Hour Division (WHD) and the Chief Evaluation Office (CEO) of Department of Labor (DOL), State, and local government agencies.
Dr. Zhang's research has been published in the Journal of Population Economics and the Review of Economics of the Household and he has served as referee for many journals such as the Journal of Labor Economics, Journal of Human Resources, Journal of Public Economics and American Economic Journal: Applied Economics. He often makes presentations on the economic analysis of labor and employment issues and has presented research and served on panels for the government and various professional associations.
Ph.D. in Economics, University of Maryland
M.A. in Economics, University of Maryland
B.A. in Economics, Fudan University, Shanghai, China