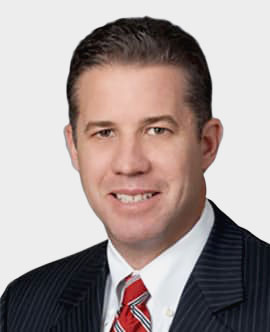 Robert W. Crandall is a Partner and founding member of Resolution Economics LLC, an economics and statistics consulting firm with offices in Los Angeles, Chicago, Washington, D.C., New York, and Charlotte. He has an MBA from Loyola Marymount University and a B.A in History from the University of Southern California. Prior to Resolution Economics, Mr. Crandall was with the Dispute Consulting Group at Deloitte & Touche, the Economics & Litigation Services Group at Altschuler, Melvoin & Glasser, and the Dispute Analysis & Corporate Recovery Group at Price Waterhouse. Mr. Crandall has been qualified as an expert witness in state and federal courts and has testified a number of times at deposition and trial.
Mr. Crandall has been involved in an expert or consulting role in more than 500 class-action wage and hour matters where the allegations have included exempt/non-exempt classification, independent contractor classification, off-the-clock work and unpaid overtime, meal and rest break issues, improper pay calculations, and other wage and hour issues. In wage and hour matters, Mr. Crandall specializes in devising scientific strategies for collecting representative evidence through the use of surveys, observation and time-in-motion studies, and forensic data studies. He utilizes the available data to conduct statistical analyses related to class certification and merits issues, and to create economic damages models for use at mediation and trial. Mr. Crandall has assisted counsel at more than 50 mediations where he is often asked to present his findings related to class certification and merits issues, perform analysis of economic exposure under varying legal theories, and aid in structuring the economic terms of the settlement.
Mr. Crandall has also been involved in numerous class action matters alleging employment and other forms of discrimination. His experience has involved class action, multi-plaintiff and single plaintiff claims of discrimination, involving claims of discrimination in hiring, promotion, initial placement, termination, discipline, and pay.
MBA., Loyola Marymount University
B.A., History from the University of Southern California