On June 29, in the combined cases of Students for Fair Admissions, Inc. ("SFFA") v. President and Fellows of Harvard College and SFFA v. University of North Carolina et al., the United States Supreme Court decided 6-3 that the affirmative action admissions programs at Harvard and the University of North Carolina violated the Equal Protection Clause of the U.S. Constitution's 14th Amendment and Title VI of the Civil Rights Act of 1964. While consequential in itself, the decision is unlikely to have a direct impact on employers. Nevertheless, employers should be ready for inquiries about their diversity initiatives and should take this moment as an opportunity to review such initiatives for compliance.
The Supreme Court's Decision on College Affirmative Action
In its decision, the Supreme Court stated that "we have permitted race-based admissions only within the confines of narrow restrictions. University pro­grams must comply with strict scrutiny, they may never use race as a stereotype or negative, and—at some point—they must end." The Court held that the affirmative action programs at Harvard and UNC failed all three of these requirements.
"Strict scrutiny" requires that a college make two showings: first, it must be able to demonstrate to a court that the consideration of race in admissions was used to "further compelling government interests." And it must also be able to show that the use of race is "narrowly tailored" to achieve those interests. The Court concluded that the goals of the programs as articulated by Harvard and UNC – such as "producing new knowledge stemming from diverse outlooks," pre­paring graduates to "adapt to an increasingly pluralistic so­ciety," "promoting the robust exchange of ideas," and "preparing en­gaged and productive citizens and leaders" — have no clear way of being measured and are therefore "not sufficiently coherent" to allow for review by a court. Moreover, the Court held, the colleges had not shown that the affirmative action admission programs they used were actually connected to the stated goals.
The Court also concluded that both Harvard's and UNC's affirmative action programs rely on stereotyping and treat race "as both a positive and a negative." As the Court explained, "College admissions are zero-sum. A benefit provided to some applicants but not to others necessarily advantages the former group at the expense of the latter." And finally, the Court noted that neither affirmative action program contained a "logical end point" – in part because of the inability to measure when the articulated goals of the programs had been reached.
Employers Don't Need to Panic: The Decision Does Not Directly Affect Affirmative Action or DEIA in the Employment Context
As noted above, this decision is quite consequential – in the education context. With this decision, the Supreme Court abandoned the approach to affirmative action in higher education that it had endorsed for over 40 years. But the decision does not fundamentally change the legality of either affirmative action or diversity, equity, inclusion, and access ("DEIA") programs in the employment context.
Different legal frameworks apply to affirmative action in employment than in education. For federal contractors, it is Executive Order 11246 that governs. For private employers, it is Title VII of the Civil Rights Act of 1964. Neither of these provisions were at issue in the Harvard and UNC cases.
The decision does not change in any way the affirmative action obligations of federal contractors pursuant to Executive Order 11246, as administered by the Office of Federal Contract Compliance Programs ("OFCCP"). Under EO 11246, companies are charged with examining their representation of various protected groups relative to both internal (for upward mobility movements) and external (for hiring) labor market benchmarks. The focus of affirmative action in this context is on applicant flow.
While Title VII doesn't generally allow the consideration of race (or sex) in employment decision-making, it does permit an employer to engage in voluntary affirmative action under certain specific and delimited circumstances. Under established Title VII precedents, an employer is allowed to implement an affirmative action plan if – and only if – the employer has first ascertained through a thorough workplace analysis that there is a "manifest imbalance" (either in race or sex) in a "historically segregated" job category. To be valid, the affirmative action plan must not "unnecessarily trammel" the rights of non-minority employees – the plan cannot, for example, create an absolute bar to the advancement of such employees. And the plan can only last as long as needed to attain a level of race or gender balance; it may not be used to maintain a particular level. A private employer who implements a voluntary affirmative action plan that is in compliance with these requirements is not engaged in the "incoherent" type of affirmative action that the Supreme Court found impermissible in its recent decision.
Similarly, the Supreme Court's decision does not alter the legal framework and standards that apply to employers' DEIA programs. Employers may continue to implement programs that assist in recruitment of diverse candidates, offer affinity group and mentorship programs, and conduct diversity and inclusion trainings. Such DEIA activities have always been legal as long as they are clearly tied to the employer's mission or business objectives, do not involve quotas, and are inclusive of all groups. That continues to be the case.
Sensible Steps for Employers to Take Now
Even though the Supreme Court's decision is not directly applicable to affirmative action in employment, it will undoubtedly increase attention on companies' DEIA initiatives and voluntary affirmative action plans ("VAAPs"). Employees as well as applicants are likely to have a heightened focus on how employers are handling these matters. There are several key steps employers can take to prepare for the increased attention:
Review your DEIA programs for compliance with applicable laws, including Title VII.
They should not include quotas or call for preferential treatment of any particular protected category (i.e., racial or gender category).
They may focus on recruitment of diverse candidates, provide training on diversity and inclusion issues, and implement affinity groups and/or mentorship programs that are open to all employees.
It's not enough to review official policies: Employers also need to assess how their DEIA policies are actually being implemented.
This may include reviewing and potentially revising the training provided to hiring managers so as to ensure proper implementation of DEIA policies
Beyond ensuring legal compliance, companies should take a close look at the language used to describe DEIA activities to make sure it reflects that compliance.
Established law allows employers to implement limited-duration VAAPs if needed to correct a "manifest imbalance" in a "traditionally segregated job category."
Employers considering a VAAP should get a full workforce analysis to determine if these requirements are met.
Employers with a VAAP already in place should have it reviewed to determine whether it remains in compliance with legal requirements.
Federal contractors should review their affirmative action plans to ensure compliance with the requirements of EO 11246 and OFCCP regulations.
Doing these reviews now will help companies ensure that they are in compliance with the specific legal frameworks governing affirmative action and DEIA in employment as attention to these programs increases.
Written by: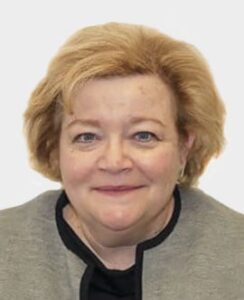 Vicki Lipnic
Partner
Washington D.C.
vlipnic@resecon.com
202.769.2426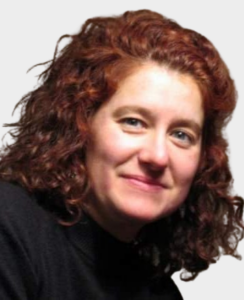 Margo Pave
Director
Washington D.C.
mpave@resecon.com
202.524.1658