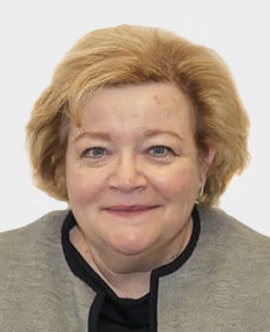 Victoria A. Lipnic is a Partner at Resolution Economics. She leads the Company's Human Capital Strategy Group. The Human Capital Strategy Group combines the Company's expertise in data analytics and deep knowledge of regulatory requirements with an interdisciplinary approach to advise organizations on the full range of their human capital needs and reporting requirements including recruitment, selection, promotions, DEI&A, pay equity, and overall talent allocation.
Lipnic joined Resolution Economics in 2021. She has broad experience in the full range of human capital, labor and employment issues, especially from the regulatory enforcement perspective. Prior to joining the Company she served as Commissioner from 2010 to 2020 and Acting Chair from 2017 to 2019 of the U.S. Equal Employment Opportunity Commission. She was appointed to the EEOC by President Barack Obama and unanimously confirmed by the U.S. Senate. At the EEOC she worked on policy, cases, and regulations under all of the statutes enforced by the Commission including Title VII of the Civil Rights Act of 1964, the Age Discrimination in Employment Act (ADEA), the Americans with Disabilities Act (ADA), the Equal Pay Act (EPA), the Pregnancy Discrimination Act (PDA) and the Genetic Information Nondiscrimination Act (GINA). While at the EEOC she participated in numerous agency regulatory initiatives including the final GINA regulations, the ADA, as amended, regulations, and the revisions to the EEO-1 form to include pay data reporting. She organized the agency's first public meeting on Big Data in Employment, created its Chief Data Officer position, oversaw development of the Office of Enterprise Data and Analytics and published a significant report on age discrimination. She co-chaired the EEOC's Select Task Force on the Study of Harassment in the Workplace, and co-authored its seminal report, issued in 2016, before the #MeToo movement.
Prior to joining the EEOC, she practiced law with Seyfarth Shaw, LLP. She also served as the U.S. Assistant Secretary of Labor for Employment Standards from 2002 to January 2009, a position she was appointed to by President George W. Bush. At the Department of Labor she oversaw regulatory development and enforcement for the Wage and Hour Division, the Office of Federal Contract Compliance Programs (OFCCP), the Office of Labor Management Standards and four national workers' compensation programs. This included oversight and enforcement of the Fair Labor Standards Act, the Family and Medical Leave Act, Executive Order 11246 and the Labor Management Reporting Disclosure Act.
Prior to her service as Assistant Secretary, Lipnic served as Workforce Policy Counsel to the Committee on Education and the Workforce in the U.S. House of Representatives. She was also in-house counsel for labor and employment with the U.S. Postal Service.
J.D. George Mason University Antonin Scalia Law School
B.A. in Political Science and History, Allegheny College