Earlier this month, the U.S. Department of Justice (DOJ) settled a significant FCPA matter with Ericsson, AB where the company agreed to pay $206.7 and plead guilty to FCPA violations.  The company was found to have breached a 2019 deferred prosecution agreement with new violations identified in 2022 (Link to DOJ press release). In 2019, Ericsson agreed to pay more than $1 billion to settle violations uncovered from a bribery scheme running from 2000 to 2016 in Djibouti, China, Vietnam, Kuwait and Indonesia.
The new revelations concerned Ericsson's Iraq business and were the result of an internal investigation in 2019 that uncovered "serious breaches of compliance rules." The investigation focused on employees, vendors and suppliers in Iraq from 2011 to 2019 and the Company said it found suppliers were used to make cash payments and that the business improperly used sales agents and consultants.
This follows additional guidance earlier this month by Deputy Attorney General Lisa Monaco encouraging compensation incentives and clawbacks as anti-corporate crime controls for companies(Link to Revised Evaluation of Corporate Compliance Programs). The DOJ and Securities and Exchange Commission (SEC) have made it clear that pursuing potential FCPA violations is a priority for both agencies.  As such, companies need an effective compliance program to minimize the risk of any violations taking place in the first instance and, potentially, fines. For clients with global operations, we advise you to buttress your compliance framework with compliance program components that mitigate FCPA risk, including:
Putting in place effective invoice-to-payment controls for payments to third parties in high-risk jurisdictions;

Ensuring Compliance has the ability to review financial controls over payments to third parties and has access to financial data in order to monitor payments;
Adding oversight mechanisms, whether from internal or external monitors, for third parties in high-risk jurisdictions;
Including compliance related metrics into incentive and bonus structures for all employees especially executives; and
Engaging independent advisors to assess bribery and corruption risks and the health of the compliance culture, entity wide, to ensure framework weaknesses are identified before issues can occur.
It is also important, as Ericsson found in its situation, to perform an entity wide assessment over gaps in compliance controls and compliance culture when violations have become known. Understanding the full extent of issues across an organization will be crucial when providing a self-disclosure to authorities.
In light of these recent significant FCPA developments, we are available to answer any questions on how to assess and enhance your compliance program.  Please feel free to reach out for more information.
Written by: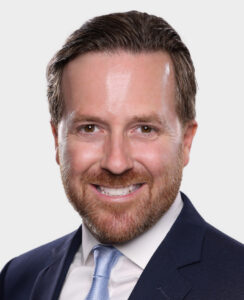 Benjamin Dunlap
Director
Los Angeles, CA
bdunlap@resecon.com
310.246.3547